Welcome to the World of Cyber Sport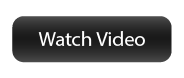 Where humans and machines become one in the ultimate team sport!
Cyber Sport is a two team sport that's a combination of lacrosse and basketball played on highly maneuverable Cyber Cars that kids and especially adults love to play.
Game Description
The Cyber Sport court can be larger or smaller, but is typically played on a 56 feet x 36 feet court (2,016 sq. ft.) with up to 10 players for 5 on 5 play.
Players are equipped with one-handed scoops, which are used to pickup, pass, and shoot a soft foam ball. A typical session of Cyber Sport consists of three, seven-minute games. Length of game time and the number of games played in a session are programmable, which enables the operator to run shorter game times or play just two or even one game to increase player turnover and the hourly capacity of the attraction.
Before the game begins, players on each team must start on their half of the court. The Game Operator starts the first game by tossing the ball out onto the toss-in circle located at center court.
Goals are mounted at each end of the court and have three openings. Points are awarded to the team who can toss the ball through any of the openings of their opponent's goal. Once a goal is scored, the team - that did not score - immediately takes possession of the ball and game play continues.
At the end of each game, both teams return to their side of the court. If you are playing multiple games, the losing team will start with the ball for the next game - unless the last game resulted in a tie, which would result in another toss-in by the Cyber Sport Referee.
For a three game session, the team who wins two or more games of the session is the winner. If only one game, it's the team with the most points.
COMPANY
Cyber Sport is an attraction that was created and designed by Cyber Sport Manufacturing, LLC.
The idea for Cyber Sport came about when we were looking for a new attraction for our LASERTRON entertainment center that required less space and appealed to adults as well as kids and teens. After analyzing several different opportunities, we decided to develop the Cyber Sport concept.
Cyber Sport takes the best of several different sporting concepts and combines them into one great experience. Our team has spent ten plus years developing the Cyber Sport concept. It was back in July of 2006 when we installed the first prototype system into our LASERTRON entertainment center in Buffalo, NY.
There were many iterations and hurdles to overcome including finding the best components to maximize the fun of the game and most importantly the reliability of the Cyber Cars and the overall attraction. Today the reliability and durability of the Cyber Sport attraction is very high.
The Strength of Two
Cyber Sport and LASERTRON joined forces a few years ago and are now working together to provide Family Entertainment Centers, Bowling Entertainment Centers, Sports Bars, and Barcades with one of the best new attractions to come along in a long time.
CYBER SPORT Income Potential
Court Rental Pricing
30 Minute Court Rental Range: $100 to $120. (Depends on the market area and number of cars/court)
60 Minute Court Rental Range: $150 to $175. (Depends on the market area and number of cars/court)
Players can be rotated on and off the court every 30 minutes or quicker depending on the length of the games they play. If you are operating an entertainment center that offers all you can play wristbands, you can run Cyber Sport like all your other attractions with a queuing line and run a single 8 minute or 7 minute game.
The briefing can be done outside the court to provide quicker throughput. A 2-minute DVD briefing video is included and can be run repetitively outside the court to brief players before entering the court.
Cyber Sport Details
Cyber Sport Investment:
(10) Cyber Cars for 5 on 5 play (w/two spare Cyber Cars), bumper system for 56 x 36 court (2,016 sq. ft.), target goals, referee station, sound system, projector, iPad, and scoring computer (request Exhibit A for more details) = $199,950.
Warranty:
12-Month "Bumper to Bumper" "24-Month "Battery Warranty"
Delivery:
120 days from time of deposit
Installation:
1 week per court
Software Support Fee:
1 Court per center = $2,500 per year Each additional court per center = $1,000 per year (All first year's licensing fees are included with purchase)
Territory Developers:
Development rights for Cyber Sport are sold for $10,000 dollars per million people when securing development rights for under 5 million people and $7,500 dollars per million people when securing development rights for over 5 million people. Development rights are good for 12 months. Development rights are not required if a contract to purchase (x) number of Cyber Sport courts in a designated area is executed with a 50% deposit as well as a set timetable for delivery of the specified number of courts purchased.
Car Size:
Approximately 40 inches (1.01 meters) wide x 60 inches (1.52 meters) long.
Court Size:
56 feet x 36 feet = 2,016 sq. ft. (5 on 5).
Ceiling Height:
A minimum of 15 feet (4.57 meters) from floor to ceiling is required. An acoustical drop ceiling at 15' or higher is also suggested.
Garage Size:
10' x 17' (170 sq.ft.) (2 Cyber Sport cars with a workbench area of 2'-8" x 5' and storage under workbench for any spare parts and tools, etc.) Please note that depending on number of courts and other factors, the garage size may need to be adjusted.
36 Volt Model (w/two 36-volt batteries):
Cars will operate for 10 hours. Cars will charge from zero to full in 2.5 hours or to 90% of capacity after 2 hours or about 9+ hours of playtime. Fast charge power suppliers are available for an additional $500/charger. Fast charger power supplies will charge cars from zero to full in 1.5 hours or to 90% of capacity after 1 hour or about 9+ hours of playtime.
*Standard overall performance of Cyber Sport cars are based on (6) 7-minute games per hour. A "session" is based on (3) 7-minute games.
Important Notes:
With the addition of a third 36-volt battery, the Cyber Sport cars operating time increases by 50% from 10 hours to 15 hours.
Battery capacity declines very slowly. Based on the Cyber Sport Revenue Projections Spreadsheet described in this document. Battery life declines from 10+ hours to about 9 hours after $1,000,000 in revenue has been generated.
Replacement battery costs are currently $2,000 per Cyber Car if all the batteries are replaced at the same time. For a (12) car system the replacement cost would be $24,000.
Key Features
Cyber Sport is a complete attraction (Including 12 vehicles (5 on 5 w/two spares), sound system, game computer, and scoring targets. You supply the room and we'll do the rest.)
Touch Screen Control (Track individual player statistics, award goals for each team, call penalties automatically, stop and start the game and the cars.)
Integrated Sound System with In-Game Announcements & Royalty-Free Music
Small Footprint: 56 feet x 36 feet = 2,016 sq. ft. (5 on 5).
Multi-Use Space: Your Cyber Sport court can become a banquet room. Park the Cyber Cars in a larger Cyber Sport garage or move the vehicles to one end of the court to use the space for other purposes. At our LASERTRON facilities in Buffalo and Rochester New York, we have used the Cyber Sport courts for large birthday parties, dances, dinner shows, business meetings, team-building programs and conferences.
Electric-Powered: Simple, low maintenance dual electric motors.
36 Volt Battery System: 2-battery cars will operate for 10 hours and charge to full in 2.5 hours on standard charging system or 1.5 hours if fast charge power supplies are selected (3-Battery cars will operate for 15 hours).
Joystick Driven: Easy vehicle control for players 54" or taller for the Cyber Sport game.
Custom Design: Cyber car is not a retooled or refurbished bumper car. It is a custom vehicle created exclusively for playing Cyber Sport.
Emergency Manual and Wireless Cut-Off Switches: Easily shut off vehicles either remotely or manually on the vehicle.
Comfortable Seat: A molded seat with seatbelt.
Quiet, Flexible Tires and Casters: You can play Cyber Sport on almost any smooth surface.
Durable Foam Bumper: Keep your players and walls safe with our unique bumper system.
Durable Plastic Outer Body: The outer shell is made out of grey plastic for durability, easy cleaning, and clear team identification using Blue and Yellow LED lighting.
Scoring Targets: Dual multi-target scoring backboards with positive feedback through game system and via sound and lighting effects on scores.
Scorecard: Shows each player's stats after each session. The referee tracks multiple player stats during the game using the game computer, such as: Points, Shots Attempted, Shooting Percentage, Rebounds, Pickups, Steals, and Penalties.
Open-Ended Game Software: Change the way your game plays with hundreds of variables for points, fouls, and more.
Built-in Referee and Commentator Sound Effects: Your players will hear the play by play announcements from the sound system. Almost everything is automated for the referee. Game system automation helps to insure a quality playing experience.
Single Person Operation: Designed for a single attendant.
Turn-Key Professional Installation: On-site installation of entire game system is included.
FREE LASERTRON Conferences: Learn more about what it takes to operate an entertainment center, call us today and make plans to attend our next LASERTRON Conference. At the conference, you'll have a chance to evaluate and play Cyber Sport and gain useful operating knowledge from other operators.
Need More? Get Started Here!
Your Project Advisement Team